Raves
EVERY PICTURE IS DIFFERENT
When I found Evans web page, I immediately knew that he was the one I wanted to capture my senior pictures. Every picture was different and as amazing as the last. Rod is such a fun person to work with and is amazing at what he does. You'll definitely be glad you chose him. -Brooklyn Baatz, HARRISBURG HIGH SCHOOL
AMAZING
I would recommend Evans to anyone and everyone. Rod's pictures are amazing and it's such a great experience. I knew for a fact the pictures would turn out great. -Maggie Bowie, WASHINGTON HIGH SCHOOL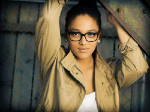 I COULD BE MYSELF
I've never really felt this much love, fun and uniqueness from any photographer before. Around Rod, I could be my fun and sassy self in the photos and that's what made it so great! Rod overall, is literally amazing and I couldn't have asked for a better time or person to experience this with. -Akeah Aschmeller, ROOSEVELT HIGH SCHOOL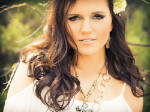 I CHOSE EVANS OVER A FRIEND OR RELATIVE TAKING MY PICTURES
I chose Evans over a friend or relative taking my pictures, because I knew Rod would do the absolute best on each one of my pictures. He also has the best quality pictures and edits them beautifully. -Zoey Neises, COLMAN-EGAN HIGH SCHOOL
PROFESSIONAL
I have never taken any professional photos before and senior pictures are a big deal. I really wanted more of a professional look to my photos and Rod Evans has far more experience than any of my friends and knows what looks truly natural and what doesn't. A friend with a camera can't take pictures like Rod Evans can. You can trust with his lighting and poses you will look fantastic no matter what! -Grace Bender, BRANDON VALLEY HIGH SCHOOL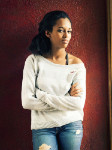 FUN & NATURAL POSES
When I was deciding whether or not I should choose Evans, I looked through some photos he had taken of other people and I was blown away by how unique and beautiful they were. They all looked fun and natural and that's what I wanted. My pictures look incredible and all I had to do was walk through the door. Rod does everything to make you feel comfortable and happy, so taking great pictures is easy and fun. -Miliyna Megosha, WASHINGTON HIGH SCHOOL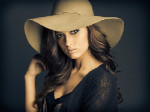 UNFORGETTABLE EXPERIENCE
Rod's incredible and your pictures will turn out amazing. His studio is beautiful and he will make the whole experience fun and unforgettable. -Madeline Mockler, VERMILLION HIGH SCHOOL
PERSONALIZED
I have taken pictures at Evans since I was a little girl and they always turn out great! I wanted my senior pictures to be special just like the previous ones. They totally express who you are! From clothes to the location, Rod does a fabulous job of getting your pictures just the way you want them! -Laurel Appelwick, MADISON HIGH SCHOOL
IMAGES THAT DEFINE 'YOU'
Rod is a very welcoming individual and your experience will be one you will never forget. It is an environment that is fun, laid back, energetic and unique. He creates beautiful images that define you and your personality. -Allison Pravecek, SCOTLAND HIGH SCHOOL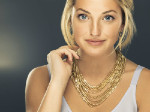 UNIQUE
Evans showed me a unique experience by making me feel comfortable and helping me come out of my shell at the same time. I was super excited to see my pictures! -Ashlyn Wieczorek, ROOSEVELT HIGH SCHOOL
CREATIVE
Rod is really creative and he gets to know your personality and matches that with some really beautiful poses. Evans made my experience great! When I walked in the room, right away I was laughing and having a blast! I wouldn't have wanted my pictures taken anywhere else. -Katie Petersen, CROFTON HIGH SCHOOL
EPIC & LEGENDARY
I wanted my senior pictures to be unique and not the typical poses and backgrounds. I'm one of a kind and Evans is able to bring that uniqueness in my images! I would tell my friends to come to Evans because their pictures will be legendary! -Logan Hanzel, BRANDON VALLEY HIGH SCHOOL
NEVER A DULL MOMENT
Rod is easy to talk to and doesn't make things dull...ever. There is always something new and creative to be a part of. -Tkeyra Brown, ROOSEVELT HIGH SCHOOL
CONFIDENCE
Evans ensures that your personality is highlighted in your photos. My experience with Evans made me feel confident. I knew my images were going to make me look as good as I felt! -Noelle Hanson, ABERDEEN CENTRAL HIGH SCHOOL
DETAILS
Evans is an amazing studio to take senior photos at. Rod has many ideas and will make sure you look your best in front of the camera. -Madison Rost, LINCOLN HIGH SCHOOL
STAND OUT
Every year we have been so happy with the pictures Rod has taken, so it was only fitting I would go to Evans for my senior pictures. I know that my senior pictures will stand out from all the rest. -Claire Saltzman, BISHOP HEELAN HIGH SCHOOL
GUARANTEED
I checked out many senior picture photographers, and I only really loved Evans. Everyone's photo shoot looked unique and all the seniors looked stunning. Seeing Rod's website made me really excited! Rod does a wonderful job at making you feel welcome, comfortable and beautiful at all times. You'll get unique photo shoots and flawless pictures guaranteed. -Jade Telkamp, BROOKINGS HIGH SCHOOL
MY PERSONALITY
They uniquely resembled my personality in every photo!! I researched many photographers on the internet and I found that their website would be the perfect place to have my senior pictures taken. It also allowed me to be a model for a day in settings that were amazing! Rod's artistic ability in photography is ranked one of the best in the country.
WORKS OF ART
Rod's pieces are works of art, and he is able to truly capture your spirit in his photos. While working with Rod, you feel very comfortable and confident. He makes you feel special and like you are one of a kind. -Elizabeth Anderson
PRICELESS
It was a great experience and he thinks outside the box. Your photos won't be the same as all the others. You will never be sorry you spent the money because the memories are priceless. -Courtney Haberl
FLAWLESS
I chose Evans because I've seen other pictures done by Evans and I fell in love with them and knew my pictures would be flawless. I wanted the best and that's exactly what I got. I love my senior pictures! -Abbie Mechtenberg
UNIQUELY YOU
Every image is uniquely your own. If someone says they can tell you had your pictures at Evans, it's because it's that good! -Jessica Howes
BEST LOOKING
My images have an edgy look to them. I chose Evans because every year when the seniors at school pass out their open house invitations, the students who chose Evans always had the best looking pictures and I have always wanted that. The quality of Evans photos is unlike all other ones I've seen family friends and even other photographers take.
TELLS MY STORY
My images were different because they told a story. Rod was able to capture the person I was just by simply looking at my style and by being around me for 15 minutes. I loved that about Evans, I told them to do what they wanted and that I trusted them and my pictures turned out better then I would've predicted. I could see bits and pieces of myself in each of the images. Another thing that has made my images stand out is that they are just pieces of art. I love that in 50 or so years I will be able to pull out my senior pictures and appreciate the art aspect that was put into each of images. You can see a story and see the emotions within the picture, which is one of the many reasons I am in love with how my senior pictures turned out! -Morgan Gunderson
ROYALTY
Rod made me feel like royalty when I got my pictures taken! He always had you in his best interest and helped pick out some awesome outfits. He calmed my nerves and helped me figure out how to pose and what to wear. Rod knows all the hot places to take pictures and they are all unique and stylish. I would tell my friends that I had such a great time and I wouldn't change it for anything! -Jenny Brunick
SPOT ON
The quality of my senior pictures compared to other seniors pictures who didn't choose Evans is unbelievable, Rod thinks about every aspect when taking pictures and his lighting is always SPOT ON! I'm so happy with my senior pictures because I know nobody will have pictures like mine! -Madeline Zaaft
WONDERFUL EXPERIENCE
"I strongly recommend Evans for the quality of the photographs and the excellentservice. Not only are Rod's images unique with regard to the background, poses and lighting, but also the photos have a professionalism and class about them, different from other photographers not only in Sioux Falls, but other well-known national photographers. Rod has a special eye for flare, drama and subleties in his photography to set his pictures above and apart from the rest.We had a wonderful experience with our sons pictures at Evans." -Susette Steffl, mother of Sam Steffl & 2013 rep Nic Steffl, O'GORMAN HIGH SCHOOL
NOT COMPARABLE
"We loved Amanda's pictures. The large image was gorgeous. The lighting made it look alive! The quality of the photos is not comparable to any other place." -Kellee Nelson, mother of Amanda Nelson, BRANDON VALLEY HIGH SCHOOL
PERFECTION
"I wanted perfection! Just the quality alone is something that makes Evans stand out against the others. There is just that "it" factor that lets everyone know that that photo can only be Evans. Every single picture had something unique about it; whether it's the lighting or the way an outfit is complimented by the area around you.Rod would look through my outfits and suddenly have a place to go to take pictures with me in that outfit! That made my session exciting and gave me so many different pictures with completely different looks to choose from." -Mataya VandenBerge, LINCOLN HIGH SCHOOL
DON"T SECOND GUESS
"I am a perfectionist and wanted my images to be stunning.I fell in love with Rod's work the moment I saw it. I liked that Evans didn't look so mainstream. The images were so creative and didn't look like they were taken inside a studio with a dull backdrop.Evans was well worth it; don't second guess it! You will love the results! -Casey Boerger, WATERTOWN HIGH SCHOOL
QUALITY
"Having my senior pictures done to a mediocredegree would not honor all of the achievements that I have done, nor exhibit all of the sacrifices that my family has made for me. The thing about Evans is that the quality of the portrait is always worth it. Not only are the portraits sleek and modern, but they will last as classics for years to come.Rod made my session personal and was able to bring out my 'true colors' and exhibit them to the world, in photos" -Elizabeth Foy, O'GORMAN HIGH SCHOOL
INNOVATIVE
"Rod's pictures of my siblings were awesomeand it was a great experience for them.My session was awesome. It was high energy, fun and made me want to keeptaking pictures. I like how elegant Rod's photos are but also how innovative he is by using fire, water and different lighting angles. Rod is always ready to try something new. Rod knows how to have a good time and make your pictures look stunning." -Elliot Blue, BRANDON VALLEY HIGH SCHOOL
HAVING A GOOD CAMERA DOES NOT MAKE YOU A PHOTOGRAPHER
"Anyone can buy a good camera, but it doesn't mean they will take good images... having a good camera doesn't make a person a photographer. A person with passion behind the camera, however, makes a photographer. Rod has passion, experience, ideas and that is what makes him a great photographer.I highly recommend having portraits done with Rod. He is so much fun, he has a great personality and his ideas amazed me!" -Kara Anderson, BRANDON VALLEY HIGH SCHOOL
DIRT TO DIAMOND
"They have a way of making every picture beautiful, captivating and unique! I swear they could make a clump of dirt look like a diamond. From the moment you walk in the door, you're in for a great experience, a wonderful memory, a lot of fun and some stunning pictures." -Lexy Sandman, CANISTOTA HIGH SCHOOL
ORIGINAL
"The number one thing I like about Rod's photography is his creativity. He is original and inspired with his images. Rod always has new and different ideas." -Marissa Anderson, WASHINGTON HIGH SCHOOL
TIMELESS
"We have used Evans before and have been happy with their photographs. Rodcapturesa moment or an expression best.If you want a timeless photograph of your child or family, you will get it at Evans." -Lisa Beacom, mother of, Erin Beacom, O'GORMAN HIGH SCHOOL
DRAMATIC AND ARTISTIC
"I didn't let a friend or family member take my pictures because I wanted the full experience of a professional photographer. A professional photographer has the technology and resources to make pictures beautiful and artistic through the use of lighting, location and angle of the camera.The photography at Evans is much more dramatic and artistic than other studios." -Maggie Lambert, REDFIELD HIGH SCHOOL
SPECTACULAR
"This was actually Chase's second batch of senior pictures. The first being taken in a historic opera house in Waterville, ME. While the setting was spectacular, the photographer did not have the WOW that Rod has. Chase was his muse for the time of the session and he brought out the spectacular in her. These photos are amazing.I would not change a single thing about our session. The atmosphere was scenic and the staff was fantastic and attentive.If I have any future portrait needs, I will fly back to Sioux Falls to see Rod." -Samantha, mother of, Samanda 'chase' Nunnery,BRANDON VALLEY HIGH SCHOOL
UNIQUE
My session was very fun and i felt very comfortable! I really like how everyone has their own unique image. Rod does anamazing job and I love all the ideas he comes up with." -Ceirrah Thaemert, LINCOLN HIGH SCHOOL
THEY ARE ART
"My experience at Evans was magical! Rod makes you feel so comfortable. Pictures at Evans aren't just pictures, Rod turns them into art! He shows you that everything and everyone has beauty." -Taylor Swier, TRI-VALLEY HIGH SCHOOL
PERSONALIZED
"I really like how the portraits were personalized to the individual. My pictures fit my personality. Not all studios can provide that! My experience was undoubtedly one of the funnest times I have ever had...I actually felt like a super star. I knew that Evans would provide a quality experience that no one else could." -Bridget Sea, O'GORMAN HIGH SCHOOL
ARTISTIC
"Being the mother of three amazing, individual, young men, I have been so impressed with Evans ability to capture each of my boys unique talents and personalities through their senior portraits. Every single shot that Rod took of the boys was personal to their character. His enthusiastic energy and artistic ability was evident in the final product. Even though our youngest of three has graduated,we will look to Evans to capture the next exciting phases of their lives. Thank you Evans for the beautiful memories you have given our family!" -Laurie Docky, mother of Robby Dockry, ROOSEVELT HIGH SCHOOL
AMAZING
!My experience at Evans was AMAZING! You made me feel beautiful in my own unique way and I felt so comfortable. My pictures turned out wonderful and they are depicting the real me accurately. My family and friends loved them all and will remember them forever! -Cassandra Wilka, O'GORMAN HIGH SCHOOL
FUN AND EASY
l loved how fun and easy the whole experience was (I had a blast!) and I loved how original the pictures were. I liked how they really made my eyes pop!again, thank you so much for the opportunity and I hope I get to work with you sometime again:) -Lexi Hoekstra, ROOSEVELT HIGH SCHOOL
UNFORGETTABLE
My experience at Evans was unforgettable! not only was it fun but it was a new experience for me, coming in a little nervous i came in and Rod helped me relax and have fun. my pictures turned out amazing and all of my friends are jealous, Evans is amazing! -Ashley Soukup, ROOSEVELT HIGH SCHOOL
TRUE PASSION
What amazes me the most about Rod is his true passion, energy and love for his work along with his knowledge and creativity. We are so fortunate to have a photographer of Rod's caliber in Sioux Falls. His photographs are timeless pieces of art to be enjoyed for many, many years. - Adrienne Greens' Mom
WORKS OF ART
My senior pictures turned out amazing! Rod is one of the most creative photographers I have come across...His photos are truly works of art. -Jessica Conrad, FREEMONT HIGH SCHOOL
TREATED LIKE A STAR
Ever since I arrived at high school I dreamed of having my senior pictures taken by Rod Evans. Being highly active in the fine arts I could plainly see his artistic abilities, custom lighting, and perfect "eye" for photography in every picture he took. I had to have my pictures taken by such an inspirational person. Luckily sophomore year I heard from my senior friends about the amazing opportunity of being an Evans model, this made me want to turn my dream into a reality. As soon as I was old enough to fill out the model application for 2012, I did. Anxiety and nerves arose as I waited for the phone call telling me if I was accepted or not. When the phone call came my heart was pounding, I had been accepted! When the exciting day of my model session came it was all I could have hoped for. The photo-shoot was so much fun! Hospitality was amazing; I was treated like a star. Rod's photos were spectacular. His artistic abilities shinned through portraying the real me in every shot. I never wanted my model session to end, but sadly it did. Now I want summer to hurry up so I can have my senior session. If I was ever asked to have my photos taken by Rod Evans I would do it in a heartbeat. The experience was amazing; I cannot stop telling my friends and family about it. -Jaylynn Nash, WASHINGTON HIGH SCHOOL
QUALITY
Evans doesn't just take pictures for quantity, they really go for quality. He made sure everything was perfect not just as a photographer, but an artist. Rod focused on the lighting the colors, position, shadowing, EVERYTHING. Evans photography, I believe was the best decision for senior pictures that I could have made. -Amanda Nelson, BRANDON VALLEY HIGH SCHOOL
SO DIFFERENT
Working with you, was completely amazing and so different from anything i have ever done before! I had a blast the whole time and everything was just incredibly wonderful. My experience has been amazing! -Danielle Lemme, MADISON HIGH SCHOOL
WORDS CANNOT EXPRESS
My experience at Evans was so awesome that words can't even express it. I'll be honest though, before I got to his studio I was a little nervous and didn't know what to expect. Right when I walked in the door everyone was so friendly and welcoming. When I met Rod he was friendly, bubbly, and so much fun. While taking the pictures Rod was great at directing me how to pose and giving me encouragement throughout the photo shoot. He designed my photo shoot custom to me, from the settings and poses to the makeup and lighting! I was impressed that he was able to understand my style and personality so well just from the little he knew about me. He knew what to do to give me photographs I would love!Throughout the photo shoot, I could tell Rod had an incredible gift of photography. As an artistic person myself, he knew how to get all the right lighting and angles to get the best photograph out of me. I have been an admirer of him ever since I first saw his work. I can honestly say I have never seen photo like his anywhere. He truly has a gift unlike any other! Jessica Terri, O'GORMAN HIGH SCHOOL
COMFORTABLE
My experience at Evans was amazing! I love working with you because you make it so fun and comfortable. I'm really looking forward to the summer session and seeing the final product :)Thanks again for everything! I absolutely LOVE the pictures.. I've gotten so many compliments on them. -Michaela Kouri, O'GORMAN HIGH SCHOOL
NATURAL
I loved the Evans experience because I went in not knowing what I was doing, but when I got in there I felt so natural in front of the camera. it was just so different and enjoyable. also I went home and bragged to all my friends and family on how good my experience was! I loved it! -April King, TRI-VALLEY HIGH SCHOOL
PERFECT
The whole Evans experience was amazing! The pictures turned out more then perfect. He made sure the lighting was set just right to make the pictures were that much better. Everyone there was super friendly and they all tried so hard to make the pictures look great, from the makeup to the way you posed and the lighting, I couldn't have asked for it to turn out any better :) -Alexa King, TEA AREA HIGH SCHOOL